Multimodal Transportation

Company
Supported by groups of a logistic company with more than

60

years of experience and benefitting from expert managers and executives with

20

years of background in the industry, this company started its endeavor in supply chain, transportation and port operation domain in Kazakhstan
Presently, a number of international transport corridors cross Kazakhstan.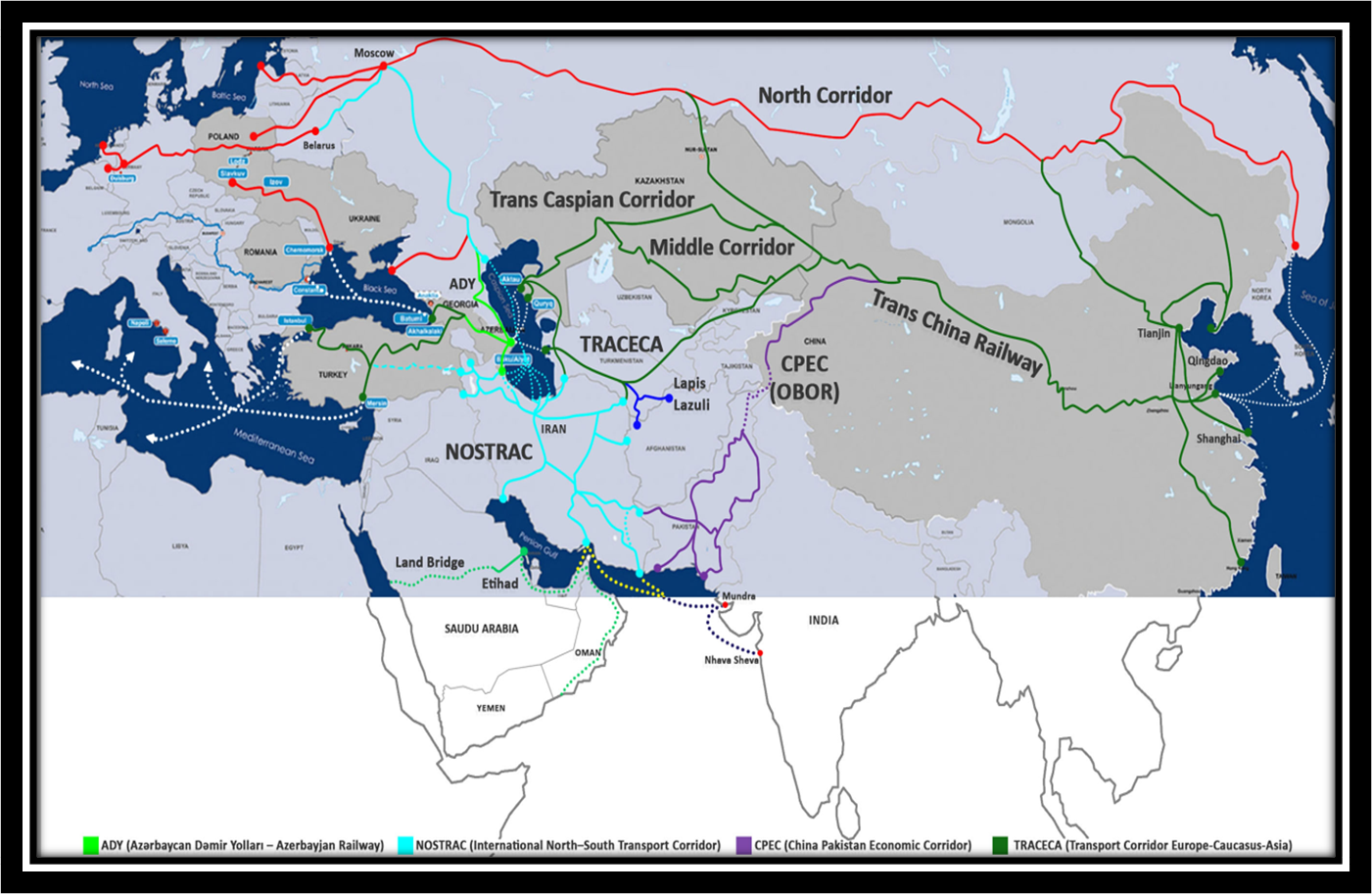 Nostrac Company aims
Nostrac Company aims to activate North South Transport Corridor which was set to connect the countries in southeast of Asia like India, Sri Lanka, Pakistan, and countries at Persian Gulf region such as UAE, Qatar, and Oman to middle Asia and Europe.
Nostrac Company' s primary goal
Nostrac Company' s primary goal is to connect to India-Kazakhstan, UAE-Kazakhstan and Turkey-Kazakhstan economies and render Door-to-Door services to the clients.
Quotes:

Freights and costs are quoted within maximum 3 working days after receipt of the enquiry from the customers.

The logistics services charges can be paid in both POL and POD.
A Through Bill of Lading will be issued

Of course, depending on the customer's requirements, we can also provide shipping and transportation services to other countries in North-South Corridor region.
3PL services are provide for a wide range of commodities such as:
1– Dry containers that carry different types of cargos such as rice, tea, construction materials, furniture, home appliances, and industrial equipment.
2– Reefer containers that carry different types of fruits and commodities requiring controlled temperature.
3–General cargo: Like construction material, steel products and pipes.
5- Minerals an Bulk: including minerals, wheat, corn, barley, etc.
Other cargoes can also be considered upon request of the customers.
Address

:

Kazakhstan Republic, Mangystau region, Aktau town, microdistrict 14, building741, office 509

.